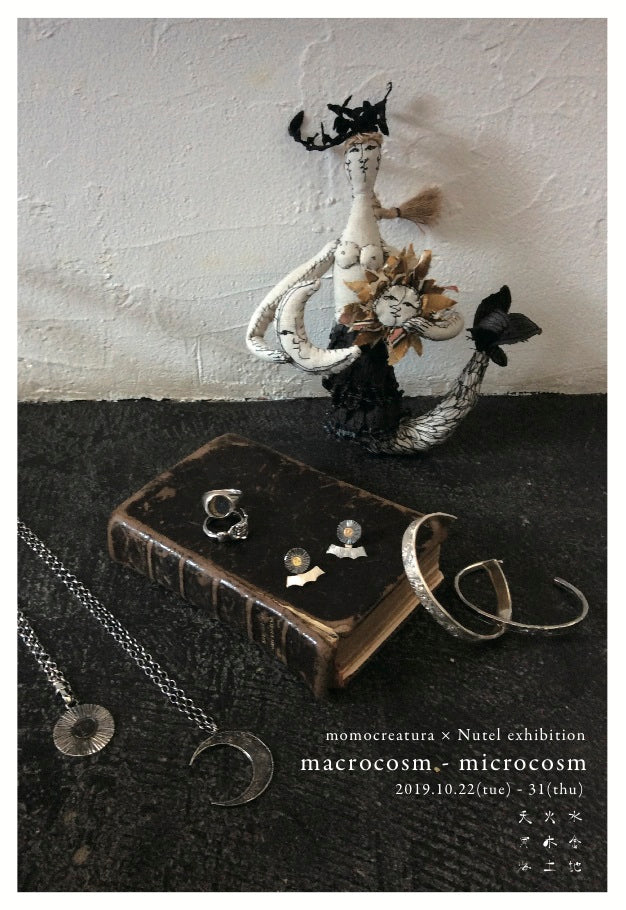 MACROCOSM - MICROCOSM'
Address: H.P DECO 3F、5-2-11 Jingu Mae, Shibuya, Tokyo
MAP
Date:  Tue 22.10 - Thu 31.10 / 
Wed Closed / 
11:00-19:30
We created a magical world inspired by a sentence of the Emerald tablet  'As Above, So below'  which is
said to be a tablet of emerald or green stone inscribed with the secrets of the universe. 
---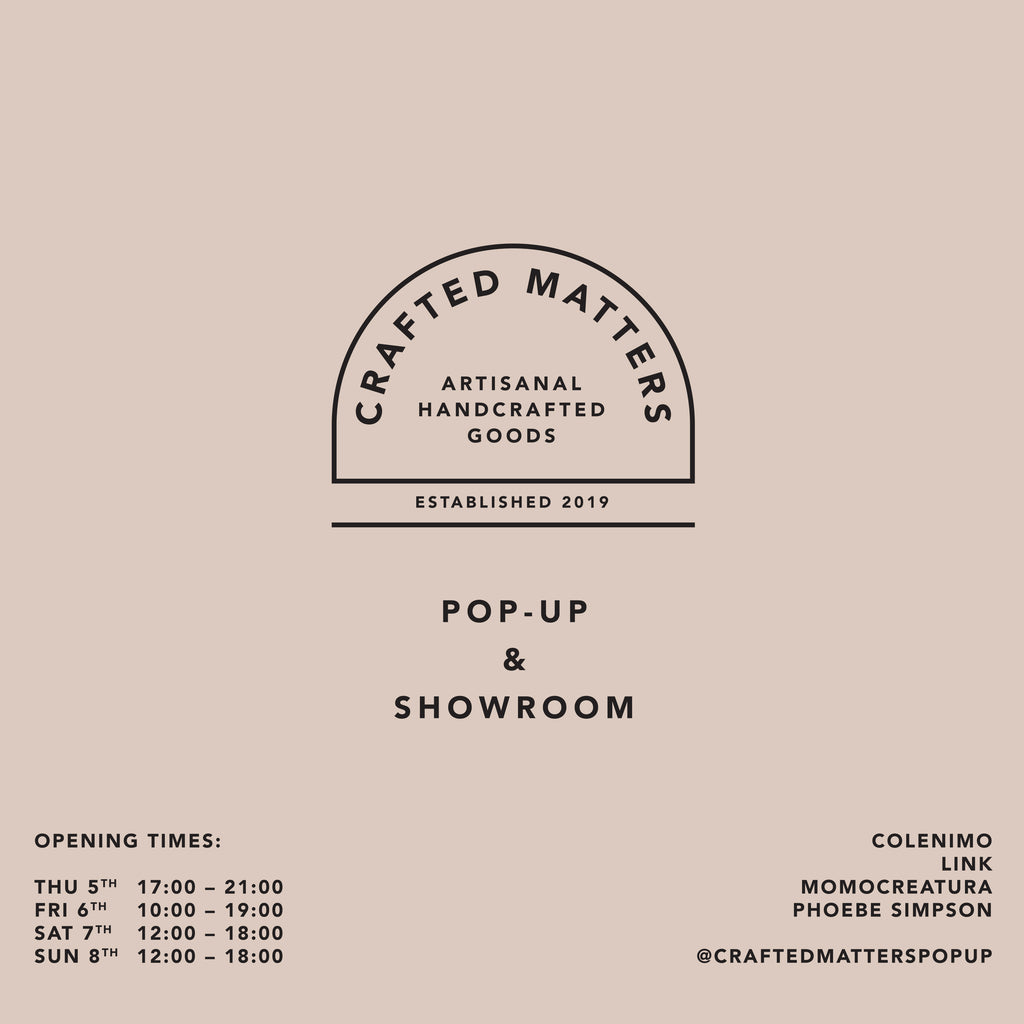 MOMOCREATURA will be showcasing at CRAFTED MATTERS Pop-up shop / Showroom in Paris . 
~  Pop-up shop opening hours ~
Thu 5th Sept 17:00-21:00 (Opening Party) 
Fri 6th Sept 10:00-19:00
Sat 7th Sept 12:00-18:00 
Sun 8th Sept 12:00-18:00
Address: Bliss Studio Paris , 70 Rue Notre Dame de Nazareth, 75003 Paris 
---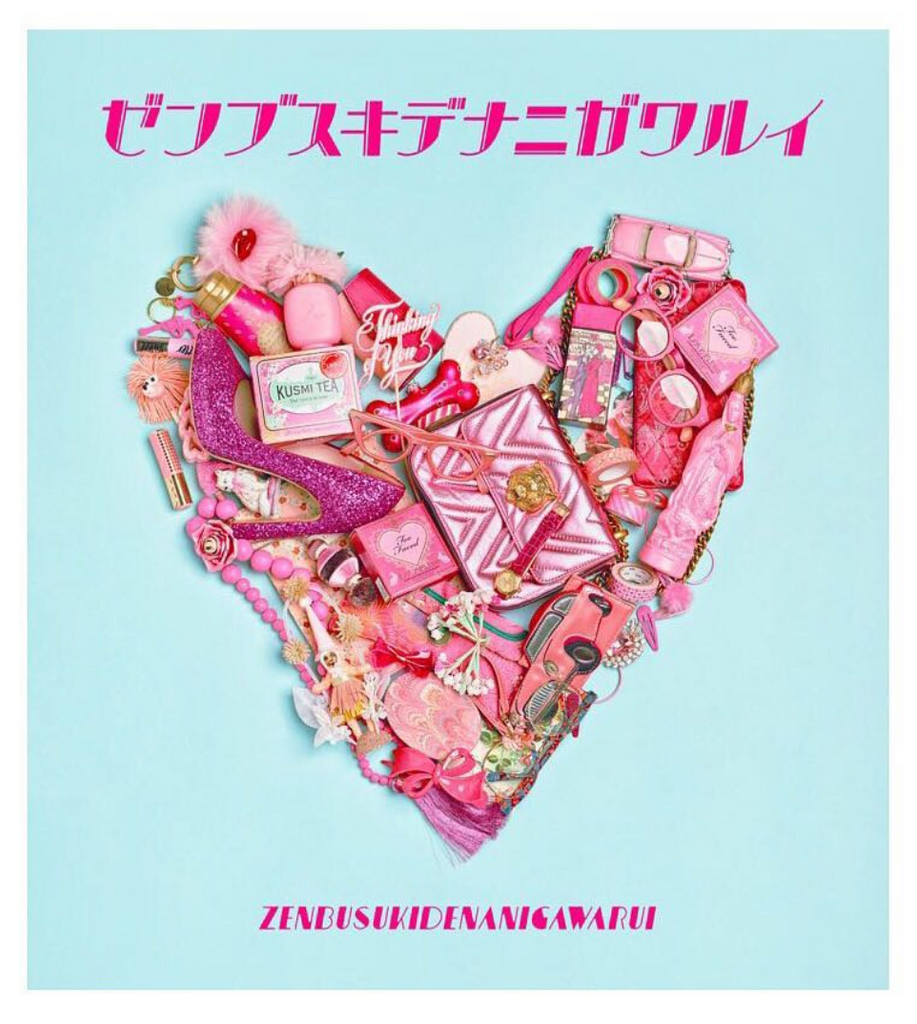 We are participating a Pop-up shop 'ZENBUSUKIDENANIGAWARUI' at Laforet Harajuku in Tokyo. 
From 28th Feb - 8th March 2019 
11:00-20:00
Address: 1 Chome-11-6 Jingumae, Shibuya, Tokyo 150-0001, Japan
---
• exhibition • japan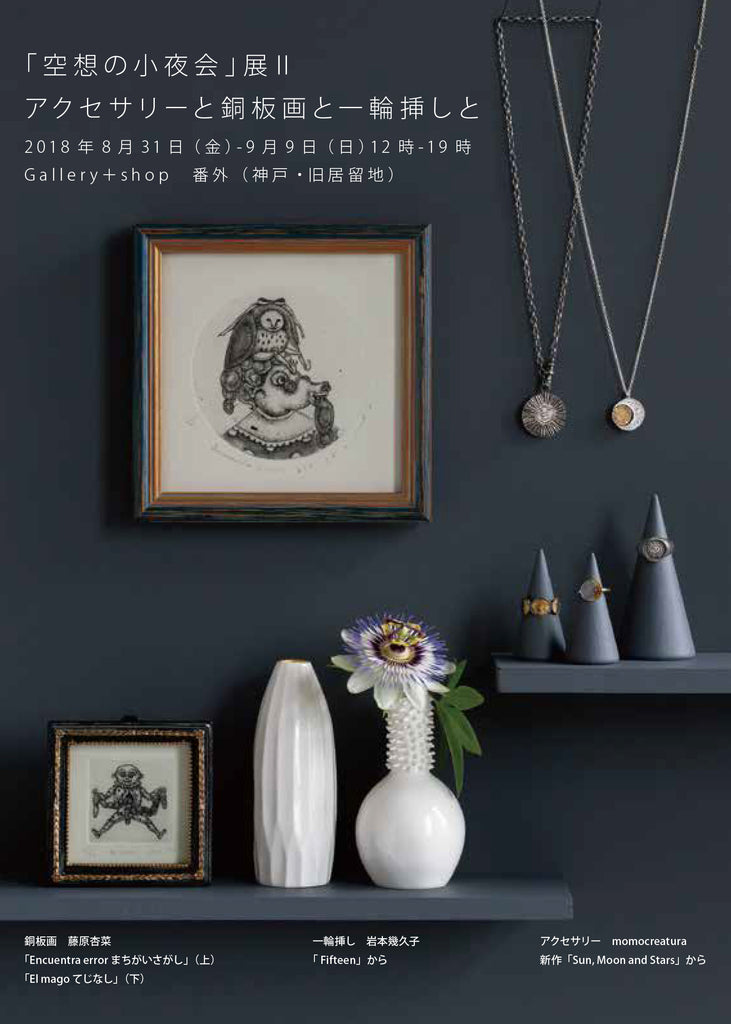 Exhibition 
at Gallery 
Vent
 in Kobe, Japan
 along with Ceramic artist 
 Ikuko Iwamoto
 , and copperplate print artist 
Anna Fujiwara
 . We are showing the latest collection ' Sun, moon and stars'
---
  JARDIN DES TUILERIES 1 - 4 MARCH 2018 Stand A160, Jardin des Tuileries , 75001 , Paris Stations Concorde (L1, L8 & L12) - Tuileries (L1) Bus stops Concorde (L72, L73, L84 & L94) - Palais Royal (L68, L69 & L72) From Thursday 1st to Sunday 4th March, 2018: 9am to 7pm. https://premiere-classe.com/en